Downloads-Portal.com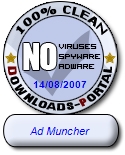 SnapFiles.com

NewFreeDownloads.com

Softpedia.com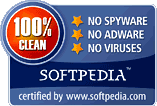 DownloadPipe.com

Filebring.com

FreeTrialSoft.com

SoftSea.com

it168.com

Tucows.com

ListSoft.com

Softpedia.com

www.softsoft.ru

Download3000.com

Soooooft.com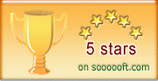 DailySofts.com

ShareUp.com

FileMine.com

BrotherSoft.com

ProgramURL.com

SpyChecker.com

RocketDownload.com

PickFiles.com

BlueChillies.com

FileTransit.com

NewFreeDownloads.com

BestWebDownloads.com

MP3CDSoftware.com

Tales from the Terminal Room
Gizmo of the Month
AudioTruth
Surfing Nirvana.
PC Pro
Ad Muncher is another of the commercial add-ons available for IE7, but having used it for a few weeks we soon forgot about that - just like we forgot about website adverts. The ad-blocking market is a crowded one, but Ad Muncher has been seven years in development and it shows. It's hugely customisable, will remove pop-ups, pop-unders, embedded adverts, audio, Flash, background images, prevent auto-bookmarking, prevent web-bug tracking and all the time leave small, inoffensive text-only adverts alone (unless you want it to remove them as well).

The extensive configuration options mean you can be sure Ad Muncher will take out only what you don't want to see, leaving what you do want where it is. Not all ad blockers are so considerate. Indeed, it's up to you to decide exactly what Ad Muncher treats as an advert, from standard banners to specific keywords and even down to a JavaScript call, if you like. Page formatting is left intact, with only the ads removed, and there's little impact on loading times. Best of all, though, it just works without creating any browsing problems, and that's exactly how it should be.
Jack Cooley, United States
Thank you, thank you, thank you. Ad Muncher saved my sanity.
Alan
Freedom of choice is back! No fuss, no problems, no ads.
David, Cyprus
I know I've got a fat belly, and no I don't want to lose it in 3 weeks.

It was worth the money just to stop seeing that advert.
Sjoerd Molenaar
How one could surf the internet without Ad Muncher is beyond comprehension.
Francisco, Spain
The best ad blocker in the world! Better than AdBlock!
James Karzes, United States
This is the best ad removal program I have ever used.
Gordon Webb, United Kingdom
The best program of its kind. Makes surfing the net a pleasant experience again without those annoying ads and popups. Highly recommended
James Sirigos, United States
Best $29.95 I've ever spent!
Val Gibson, United Kingdom
Fantastic, wouldn't be without it.
Sue Moore, United States
I'm your biggest advocate. Every time someone complains about ads or anything on games or other different sites, I steer them to this site. Best money and idea for the computer. It seems to run faster and smoother when it's in operation, as there is no delay when the extra things are loading. Great product! The person who thought of it is a genius...lol.
Daniel Arnzen, United States
Works great! Totally eliminated those awful mouse over pop ups that were driving me insane. Wish I had discovered Ad Muncher earlier.
Victor Monte. Montreal, Canada
Ad Muncher is the only software I have ever bought online because it does exactly what it says it'll do. No manuals or tutorials are necessary to get it working properly. Just install and enjoy.
Asa Deneve, Sweden
We are very impressed with how Ad Muncher works instantly on all the browsers and webpages we frequent.
B. Singer
I've paid for, tried, and filed away just about every other ad/popup blocker on the market. I've been using Ad Muncher for several years and have no idea how I managed without it. I still read ad/popup blocker reviews almost every week, some rated 4.5 and 5 stars. With this type of rating system Ad Muncher would need to score 10 stars. Hands down Ad Muncher is the best ad/popup blocker out there both in performance, ease of use, and tech support. It's an extremely small program using very little resources and does not affect the performance of computer. I've tried Ad Muncher in very basic low end PC's on up to burn em up gaming machines with no affect on performance from the top on down. I've never experienced another general consumer or corporate software or hardware tech support department that you can just email and REALLY have a solution to a problem in 24-48 hours or less. Ad Muncher is the real thing folks; purchase it today!
Vinnie Rattolle
No more pop-ups, redirects, trojans and other self-installing malware, annoying ads squawking "Congratulations!," animated banners that take control of the screen, insipid commercials while watching online videos... I am utterly in awe of this program and thank the good folks here for creating it!
Joel Diamond, United Kingdom
I'm trying to figure out how the heck I ever got on without it. Ad Muncher is the best there is. I had the free trial for no more then a few hours and knew I had to buy it. It works.

There is no point in having a computer and going online without Ad Muncher. Please ... don't change anything. It's PERFECT!
Kurt, Australia
Australia doesn't need a national internet firewall system, but it does need a national Ad Muncher!
Phil Edwards, United States
Ad Muncher is the only program I've found that works as advertised. It eliminates all ads and puts the fun back in browsing.
jericho
Admuncher is without doubt.....THE GREATEST!!!!!
Greg Hennessy
Does exactly what it says on the tin.
Edward M., United States
This is a well-designed program. Ad Muncher gives you a 30 day free trial offer, but I was convinced by the first day. This works. I had absolutely no problems with it. It removed all the junk ads from both my browsers (IE & Firefox.) It is not obtrusive. It is easy to use. Do yourself a favor and try this.
Patrick Erny, United States
I love it. I wish I'd found it sooner.
Bob Smith, United States
Best one out there.
Tenaia Flournoy
It's worth every penny!
Ben Walker
One of the few pieces of software that I'd gladly pay for!
Garfield M, United States
This is the best popup blocker bar none and is also the easiest to use.
Cindy Smith, United States
I love your software. Since I've been running it, I've removed my other ad removal tools, as they are no longer necessary. Install AdMuncher, and forget about it.
Bob Denny
After trying several other ad-blockers and being disappointed, I decided to give AdMuncher a go. It's close to perfect! I am a long-time system software developer, and can appreciate the outward appearance of well designed and implemented software... and AdMuncher is both! Adding a few "My Filters" was all it took to provide me with an annoyance-free browsing experience.

I will never buy anything via online adverts, ever, so I don't have any guilt. Well, I don't buy from TV adverts either. Personal experiences of others are my guide, so here's my personal experience with your software - GREAT! Congratulations and thank you so much. You've done a brilliant job.
Matt
I used this for a couple of months now and I'm more than satisfied with this product.

Recommanded it to some friends and they all said the same word, it's just great, in my opinoin it's a must to have on every pc if you're gonna browse on the internet

Thanks for creating this program, keep rocking!
Steve Polen
Thank you, Murray, for making such a great product. In past years, I have sampled pop-up blockers in various applications and browsers (e.g., AdSubtract, PopUp Cop, IE7, Avant Browser, FireFox, etc.), but nothing even comes close to Ad Muncher in its ability to block both ads and pop-ups in an intelligent and flexible manner, thus removing the 'obnoxious factor' from surfing the web. In my opinion, you have created a great product, well designed and well executed.
Ricl, New Zealand
Quality software that does exactly what it says, and a whole lot more.
Thomas Altmeyer, Germany
Very fast and reliable solution to eliminate those ugly ads!!
Karthikeyan Muthaiyan
AMAZING!!! 25 bucks well spent... initially I wasn't planning to buy it... but the way this works, I couldn't help but buy it... AWESOME!!! No BS.. total ad-filtering... and I dunno if this is a possibillity, but my browsing seems to be a lot faster now. AWESOME job! Thanks... :)
Rick Ziegler, United States
Ad Muncher is the only program I've found that very effectively removes annoying and distracting ads without degrading browser speed. Thanks for a great product!
Tylenol
This is the best ad blocker, period.
L.W.M.
Great piece of software, well worth the money.
Holger Huitink, Netherlands
Best ad blocker out there.
David, Chelsea, Michigan, United States
This is our third license purchased. Several years ago (2004?) I did quite a bit of research (via Google, etc.) and tried several different programs. Ad Muncher was the best. Since then we have been very satisfied using AM daily on two desktops and a laptop. I recently checked my laptop and during the last three years, AM has blocked more that 1.5 million ads. Incredible! Thanks for a great product.
John Maar, United States
Ad Muncher is a lean, mean, ad-fighting machine. That's it. That's all it does. That's all I want it to do. Great, super-responsive support. A keeper!
Rodney R
I've been using ad-muncher now for over 5 years. Hands down, it's the most useful program I've encountered for surfing the web besides a browser, and one I am totally satisfied I bought.

I don't buy or recommend a lot of software to my friends; AdMuncher is always at the top of my must-have list.

Thank you Murray Hurps!
Reese, United States
When my Ad Muncher trial was up I was hesitant to pay for the service. "I thought what's the big deal? I don't need to pay for ads being blocked, how bad could it be?" Oh boy was I wrong! Within 10 minutes I was so frustrated with ads I had realized just how spoiled Ad Muncher had made me. The ads were just insane and completely hampering my use of the computer. I quickly registered and sighed relief. Ad Muncher isn't an option it's a must!
Derek Vincent, United States
Simply the best ad-blocker available, paid, free, or otherwise. Why else would I have bought it twice?
Horst Wetjen
Ad Muncher is a great product. You don't even know it's loaded because resource consumption is minimal, and it's really effective at removing every type of ad. Web browsing has never been faster or more enjoyable.
Ivaras Abelkalnas, United Kingdom
I have tested a lot of ad blocking software. Ad Muncher is the best because of its simplicity and power. I cannot imagine surfing without Ad Muncher.
WT, Tokyo
This program finally solves, once and for all, the biggest annoyance in using the Web. That it works with nearly all browsers, and even in programs like RSSOwl with their own internal browsers, makes it worth many times its modest registration fee.
MaxPC
Banish banners and protect your privacy with this incredibly small ad-blocking tool.

As the name suggests, Ad Muncher gets rid of adverts - but it does a lot more besides. In addition to banner blocking and pop-up blocking, the program can disable the commands that launch windows when you close your browser, the referrer logging that tells site owners where you've been, and even background images.

Ads are blocked in different ways. You can prohibit images by size - which also blocks the adverts in some software programs - or by using filters that you've set up yourself; there's also a server-supplied list of common ad systems that you can use in conjunction with your own filters. You can also configure Ad Muncher to block JavaScript alert windows and Meta refresh tags, and you can prevent Internet files from being cached.

Under the Security tab you can disable HTTP referrer logging, Web bugs and status bar text (often used to obscure links' real targets), and you can also override any mouse controls, such as when a page disables the right-click button or text highlighting. OnLoad and OnUnLoad commands can be blocked, too, which stops sites filling your screen with unwanted windows when you arrive at or depart from a page. Finally, the program includes IP scrambling, which uses anonymous proxy servers to hide your real IP address. It's not just limited to IE, either - it also blocked ads in RealOne Player and other irritating apps. Overall, it's a great wee program that makes the Net a much nicer place to be.

Overall: 97%