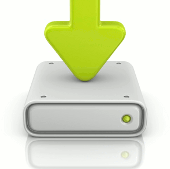 Your download will start in a moment
If it does not, please
click here
.
Freeware license, compatible with all Windows versions after 95.
Installation instructions
Download and open the installer above. If upgrading from an older version the process is the same.
What makes Ad Muncher the ultimate ad blocker?
Blocks ads in all browsers, including Internet Explorer, Firefox, Opera, Google Chrome, Safari, Flock, Netscape, Maxthon and Avant Browser.


Kills unwanted popups in all browsers.


Removes advertising in programs like Pando, SopCast, ICQ, Morpheus, Kazaa, PalTalk, iMesh, Bearshare, LimeWire, Yahoo! Music Jukebox, TVAnts and more.


Speeds up page loading and saves bandwidth, thanks to the missing ads and pop up windows.


Downloads in seconds, only 548 KB for the whole program.

Works immediately out of the box, thanks to the most extensive ad blocking list available.


Filters quickly and reliably, thanks to twelve years of constant development and feedback from users.


Protects your privacy by blocking common third-party tracking systems.


Blocks rich media advertising like video ads, interstitial ads and floating ads.


Blocks many spyware, adware and dialer installers.
Remember to try the Ad Muncher Toolbar. This is normally hidden to avoid annoyance, but can be shown by holding CTRL or SHIFT and right-clicking on a filtered page. You'll then see options to exclude or report the page, as well as an option to munch specific content. You can also see when popups have been blocked, and easily open them if needed.
CTRL or SHIFT + Right click on a filtered page =

This toolbar removes the need for the old browser-specific extensions, and in future will make it much easier to provide functionality on other platforms.